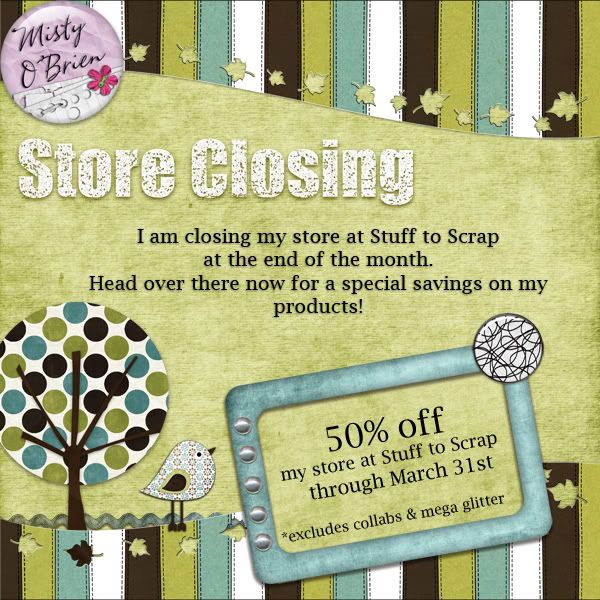 Yes, I am closing my store at Stuff to Scrap. It's been a great run and the owner and designers are fantastic. I have other ventures on the horizon and needed to prioritize and downsize a bit. My time management is terrible! LOL (I will still be selling at Gingerscraps, I am not leaving the design world yet! : )
At Stuff to Scrap you can snag almost my entire store for 50% off. The only exclusions are my CU Mega Glitters and collab kits/accessories.
This offer ends March 31st and after that, my store at Stuff to Scrap will be closed.
Go grab any kits you've been dying to get as some may be retired and never brought back!